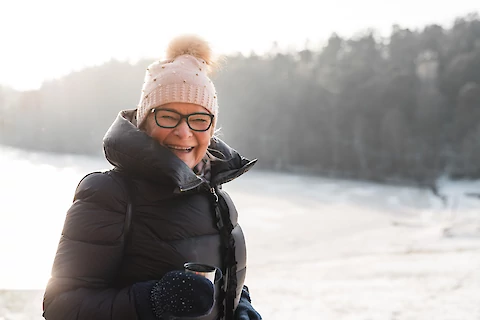 Tips for Finding the Best Winter Coats and Gear for Elderly Adults
Winter is here. If you haven't already, it's definitely time to start thinking about the right winter coats and gear for seniors. Keeping elderly loved ones safe from the cold weather should be a priority when making winter wardrobe choices.
Fortunately, there are several tips for finding the best winter coats and gear for seniors that will keep them warm all season long. 
1. Consider the Climate 
Before shopping for winter coats and gear for seniors, it's important to consider what type of climate the seniors live in or will be visiting this year. Winters in the Huntsville area tend to be much milder than winters in northern states. A senior may not need the same cold-weather gear they might need if they lived further north. On the other hand, if seniors will be traveling north this winter, it is important to invest in heavy-duty winter gear for them.
2. Look for Coats and Gear Designed Specifically for Seniors 
Look out for brands specifically designed with older individuals in mind. As We Change can help provide solutions geared toward the needs of women over 40, including brands like Easy Comforts. Silvert's Adaptive Clothing offers a range of adaptive outerwear suitable year-round, including water-resistant materials that fit snugly around wheelchairs if needed.
3. Know What Activities They'll be Doing 
A senior who spends a lot of time outside walking or taking care of outdoor home care tasks may need more protection from the elements than a senior who will typically only walk from the house to the car. Furthermore, a senior who plans to be active outdoors, including hiking, walking, or biking, may need different outerwear than a senior who will be sitting and watching grandkids' sporting events. 
4. Opt for Easy On and Off 
Look into garments that offer easy on/off solutions. Seniors may struggle with more dexterity issues as they age, especially if they have arthritis that flares in cold weather. Consider options like zippered closure, elastic waistbands, and drawstrings that can make outerwear more comfortable and accessible. 
5. Research Different Brands
Before making any purchase, it's important to research different brands and compare prices online. Check out customer reviews for insight into the quality of materials used. Also, check the sizing information for a better fit. Consider buying in bulk if multiple items are needed, or take advantage of seasonal discounts that may be offered by certain vendors. 
6. Consider Mobility and Durability
Consider both mobility and durability when choosing winter coats and gear for seniors. Look for items that are lightweight yet still provide superior protection against harsh outdoor elements like rain or snowfall. Opt for materials that are durable enough to withstand wear and tear over time, but flexible enough not to impede movement when outdoors in cold weather conditions. 
Get Help for Seniors Indoors and Out This Winter
For seniors in Huntsville, Madison, Meridianville, Hazel Green, Harvest, Toney, Owens Cross Roads, New Market, and Brownsboro, Senior Helpers Huntsville can help with both indoor care and the challenges that may go along with getting outdoors in the winter.
Contact us today to learn more about our in-home care and companionship services.