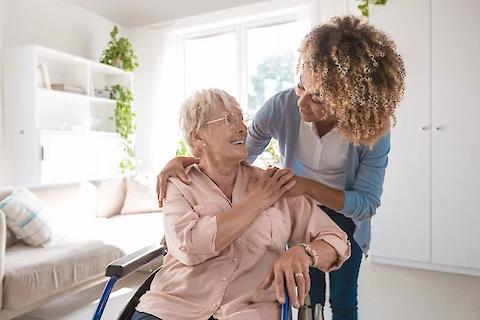 Calhoun Community College Partners with Senior Helpers to Help Nursing Shortage
HUNTSVILLE, Ala. — Nursing shortages have been going on for months, but this labor shortage goes beyond just nursing positions. There is a shortage among many positions in the health care industry, including CNAs (Certified Nursing Assistants).
Diane Peck, Calhoun Community College's Workforce Solutions project manager, says, "It's everything - CNAs, medical assistants, billers and coders... the health care employment is very tight right now."
Calhoun Community College has partnered with Senior Helpers, a local home healthcare company, to offer aspiring CNAs paid training opportunities. 
So what exactly does a CNA do? Peck explains, "A CNA is a person who assists with someone's daily care. so things like dressing, bathing, grooming, maybe ambulation. If you're doing in-home care, you're also doing things like you might be helping them run errands, you might be doing some cooking, cleaning. It really allows the resident to stay in their home to be independent."
Click here to read the full Fox 54 new article.