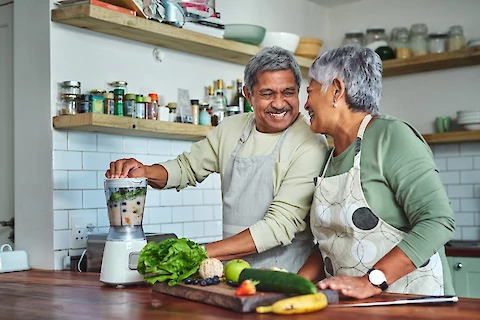 With the winter holidays around the corner, decorations are going up and menus are being planned in homes throughout Madison. The holiday season brings a cornucopia of rich foods and scrumptious desserts. It can be a challenge to fit in your daily servings of veggies, especially for someone who prefers sweets. With a little planning and creativity, recipe ideas for vegetables can be as appealing as ones without.
Here are four festive recipe ideas for vegetables this holiday season that will have them ask for seconds.
Add a Glaze
If the plan is to saute or bake vegetables, the addition of a glaze can make it more appealing to everyone. Depending on the vegetable and the other dishes, you might consider a sweet glaze featuring honey or brown sugar. Your other option for glazes might be something with a citrus flair, such as orange. The addition of a glaze can take the dish to the next level. In fact, it'll appeal to a wider crowd of diners, even those that don't eat their vegetables first!
Creative Shapes for Raw Veggies
If your talents lie in creativity and spatial understanding, you can create festive holiday shapes created from raw veggies. It might be a Christmas tree made of broccoli florets with a cauliflower star at the top and presents made of carrots and cherry tomatoes underneath.
You might make ornaments out of vegetables or a snowman from cauliflower. No matter what holidays you celebrate, there's sure to be a creative solution for using raw vegetables. When you include a couple of dressings for dipping, these creations will ensure everyone gets their daily servings of vegetables.
Whip Up an Omelet
Whether it's a holiday morning breakfast or breakfast for dinner after a long day, a freshly-cooked omelet is always a great choice. It's also a great way to add a few vegetables along with some cheese for additional calcium.
Some of the most common additions to an omelet include mushrooms, green peppers, bell peppers, and spinach. Of course, omelets are made for the individual, so it's a snap to add their favorites to the meal, and this increases the chances of seniors getting their vegetables.
Make a Dessert
Looking for more unique recipe ideas for vegetables? It seems counterintuitive to make a dessert using a vegetable, but there are some sweet options. Who doesn't love a sweet potato pie? It's practically a staple over the winter holidays.
Some other options to consider might be zucchini bread that you can set out with the breakfast spread and for snacking throughout the day. A carrot cake, while not traditional, might be a nice addition to the dessert table.
Partner With Senior Helpers Huntsville for Holiday Help and Beyond
Whether you need help for a senior parent over the holidays or throughout the year in Huntsville, Madison, Meridianville, Hazel Green, Harvest, Toney, Owens Cross Roads, New Market, or Brownsboro, Senior Helpers Huntsville is ready to partner with you.
Contact us today to learn more about our in-home care services and how we can help seniors live their lives to the fullest!