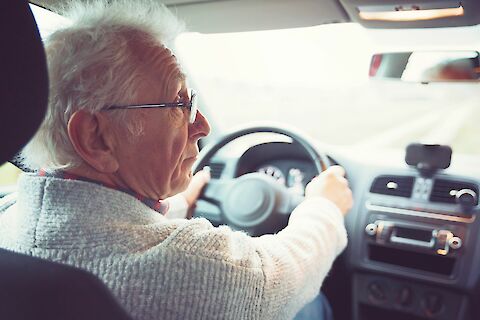 What to Do If Aggressive Holiday Traffic Is Overwhelming Your Elderly Parents
Dealing with aggressive holiday traffic can prove frustrating for anyone. For elderly individuals who may now have slower reflexes and other challenges, aggressive holiday traffic can prove especially frustrating. Thankfully, there are several options that can help reduce the stress associated with heavy holiday traffic and make it easier to navigate.
1. Schedule the Timing of Trips
When possible, seniors should schedule their trips carefully. They might try to head out during work hours when fewer people will be on the streets. Once work and school hours are over, the roads can prove much more difficult to navigate. There will be much tighter traffic out on the streets and a lot more complexity to deal with. Furthermore, seniors may want to avoid trips over the weekend, when a great deal more traffic may fill the local area. 
2. Use Rideshare Services
Rideshare services are an essential solution that can make it much easier for seniors to get around their area. In a rideshare vehicle, seniors do not have to worry about traffic but can instead have someone else take care of the driving while they focus on their errands and other necessary tasks. Using rideshare services can also help worried family members feel more confident that senior loved ones are getting around the area safely. 
3. Get Rides with Loved Ones
Sometimes, getting rides with loved ones offers the best way to handle increased holiday traffic. Not only does having a loved one drive decrease stress, but it can also be a valuable opportunity for bonding. Discussing those needs with loved ones ahead of time can help ensure that there will be someone on hand to provide those vital rides and help seniors get around their area when they need to. Seniors may also find that they can get together with loved ones already heading into town to take care of essential errands around the holidays.
4. Use Senior Care Services
In many cases, senior care services can help seniors get around during the holidays, which is a time when they may feel more overwhelmed with the tasks that they have to take care of or the larger numbers of people in stores. Senior care services can provide a ride, escort the seniors while they are shopping, and provide support. Senior care services can also make it easier to take care of many of the other tasks seniors may need to manage, from wrapping gifts to cleaning the house before the holidays.
Let Senior Helpers of the Kenai Peninsula Help This Holiday Season
For seniors and their families in the Soldotna, Anchor Point, Anchorage, Homer, Kenai Peninsula, Kasilof, Kenai, Moose Pass, Ninilchik, and Seldovia areas struggling with feelings of being overwhelmed this holiday season, Senior Helpers of the Kenai Peninsula can help. Our team provides comprehensive services for seniors, from help with daily tasks like cleaning and self-care to help getting around the area in heavy holiday traffic. Contact us today to learn more about the services we can offer.