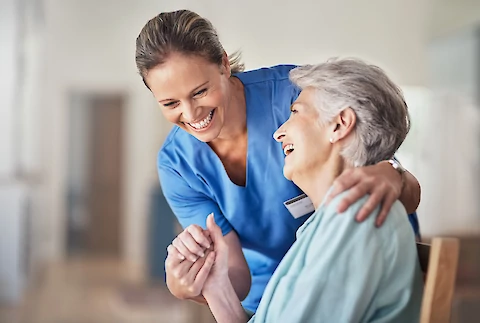 How to Tell If You Need Respite Care
Caring for a loved one who is ill or home-bound is rewarding. However, providing consistent care on a daily basis is often time-consuming and stressful. There will be times when you need to take a break and recharge. Sometimes, a few hours is all it takes to replenish your energy and renew your spirit. To avoid burnout, be sure to contact respite care professionals when you see one or more of the signs below.
1. Impatience
Providing compassionate care requires much patience, especially if your loved one suffers from a neurocognitive disease. You will have to be patient with your loved one's schedules, eating habits, meandering conversations, and other unique quirks.
You may feel that you won't have a problem because your love is strong enough to outweigh any minor annoyances. However, if you become extremely irritated with your loved one, it's probably a sign that you need some help. With a short break, you can quickly recover your joyful spirit and be prepared for any challenge.
2. Depression
Your job as a caregiver is a rewarding one. Sometimes, however, it can be emotionally draining. Seeing your loved one's health decline is difficult. At the same time, you have fewer opportunities to interact with your own friends and pursue your favorite hobbies. This can lead to feelings of sadness.
Depression is common among caregivers who don't have the luxury of carving out time for themselves. Unfortunately, your negative moods can rub off on your loved one.
Depression can also lead to indifference, which can negatively impact the caregiving experience. If you are feeling depressed, be sure to seek out someone who can help give you time to recharge.
3. Illness or Exhaustion
If you get sick or feel so tired that you can barely complete your tasks, it's definitely time for a break. Sometimes, the constant strain of following a strict schedule and focusing so completely on another's needs can leave you depleted of energy and emotional resilience. This can negatively affect your loved one, since you won't be able to offer your loved one the care needed.
If you find yourself in this position, seek out respite care so you can take a break. During your short sabbatical, take time to rest and engage in relaxing activities that can rejuvenate your body, mind, and soul.
Finding the Right Respite Care
Once you determine that you are in need of help, you'll need to identify who is best suited to help you. There are many types of respite care, from in-home help to outbound programs or day centers.
The right one will depend on what you need most. Do you need to run some errands? To engage in some social activities? How about a weekend off for a family vacation, or just an evening home with your family?
Whatever you need, we are here to help. At Senior Helpers of Richmond, we offer great respite care for your loved ones, including overnight care, daily assistance, and companionship services.
We also work with seniors and their families throughout Richmond, Midlothian, Chesterfield County, Henrico, Glen Allen, and Powhatan. When it's time to take a break from the daily grind and renew your spirit, contact us, and we'll help you get started.