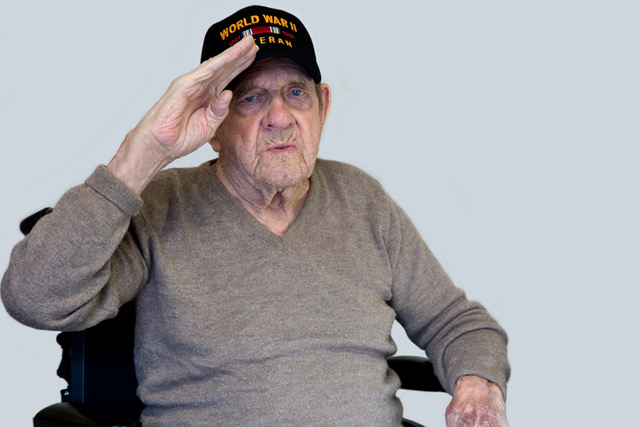 At Senior Helpers, we appreciate the service of our men and women in uniform, and understand that the aging process can be more difficult for them than most. Veterans have had unique, often harrowing experiences, which can lead to PTSD and other psychological illnesses that require care.
Our caregivers are trained to provide specialized care to veterans and to not only treat them with a degree of sensitivity but also allow them the sense of independence that is often so important to them. We also make every effort to educate our clients about potential financing for senior veterans assistance, as we understand that the cost of senior care can be a burden for many families. We want you to be fully aware of all options available so that your loved one can get the care they need, without breaking the bank.
Affordability
When it comes to senior veterans assistance, one of our priorities is making sure veterans understand how they can qualify and apply for the VA's Aid & Attendance Benefit. This program pays seniors for the in-home senior care, to ensure they get the assistance they need to live safely and comfortably. Veterans, spouses of veterans, and surviving spouses of veterans who are confined to the home or require constant caregiving can qualify for veterans assistance if they meet certain criteria.
There are actually millions of veterans who qualify for this benefit right now, but many aren't aware of it and don't take advantage of it when they should. Veterans who served a minimum of 90 days of active duty—including one day of active duty during a period of war—may qualify for this benefit.
What Is the VA's Aid & Attendance Benefit?
Veterans, spouses, and surviving spouses of veterans may be eligible for the Veterans Administration's Aid and Attendance Pension Benefit, which is a tax-free, non-service connected pension that provides financial aid to veterans to help offset the cost of long-term in-home care. Access to professional in-home senior care helps veterans, their spouses, or surviving spouses of veterans get around and enjoy their senior years safely, and age in the comfort of their own home.
What Veterans Assistance Services Can the Benefit Pay For?
In-home senior care services for veterans covers Activities of Daily Living (ADLs), which includes tasks such as bathing, dressing, cooking, and other daily activities. Additionally, the benefit includes senior veterans assistance for veterans and their family members who have been diagnosed with Alzheimer's and dementia.
Why Senior Helpers?
Senior Helpers is committed to helping its potential clients understand if they may qualify for senior veterans assistance benefits. We will put you in touch with an accredited veteran agent who can assist you with applying for benefits with a fully-developed claim. A fully-developed claim, drawn up by our agent, is processed more quickly and is more likely to be approved, and some are approved in as little as 30 to 60 days.
To learn more about senior veterans assistance, contact us