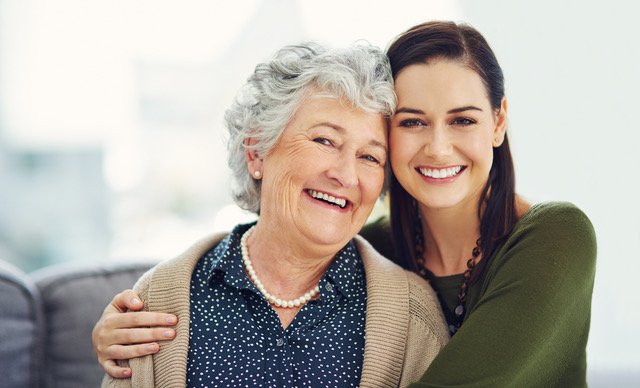 The decision to invest in senior home care is one of the more important decisions you'll make, and it's crucial to make it at the right time. Too many family members wait too long before seeking professional in-home senior care for their loved ones, and by then, their senior's health has already deteriorated, or the stress has become unmanageable. Luckily, there are certain signs to watch out for that will tell you when it's time to seek specialized care.
Caregiver Stress
One of the easiest ways to know if your loved one is ready for senior home care is your own level of stress. If you're feeling overwhelmed by your caregiving responsibilities, and feel like you're not able to provide the level of care your loved one deserves — while also balancing your own life — it's probably time to hire a professional.
Especially since many family caregivers lack specific training and expertise, it can be a truly heavy and daunting responsibility. Your focus might regularly be on your loved one and making sure they're safe, comfortable, and happy, but it's equally important to look after your own happiness too. A fatigued caregiver isn't going to be able to provide the best care possible, so if you're feeling drained and overwhelmed, let the senior home care professionals step in and take some of the weight off your shoulders.
Chronic Health Conditions
If your loved one has a chronic health condition, especially one as serious as Alzheimer's or dementia, it's in their best interest to get personalized in-home senior care as soon as possible. Our caregivers are trained to handle a variety of health issues, and make sure seniors are living safely and comfortably with their condition. For seniors with Alzheimer's or other memory-related issues, it can be difficult for them to remember to take medications, do laundry, or pay bills. A Senior Helpers professional caregiver can help with all of these daily tasks and should be considered immediately after you notice warning signs of memory loss.
Difficulty Maintaining the Home
Another telltale sign that your loved one is ready for senior home care is excess clutter around the home. If your loved one usually keeps a relatively neat home, but you've noticed an accumulation of dust, unopened mail, or other clutter, it could be a sign of either forgetfulness or a lack of energy to perform basic tasks. This can also be reflected in a poorly-maintained yard. If you notice flowers clearly in need of water, or dead, untrimmed grass, it could be another sign of lethargy or a lapse in memory.
Lack of Friendships
As people age, their social circles naturally dwindle. However, if your loved one has become more isolated, rarely going out or speaking with friends, a caregiver can help. Social interaction is important for a healthy, stimulated mind, and having a regular caregiver can give your loved one a companion to talk to, play games with, and contribute to the creation of a meaningful connection
If your loved one fits any of these criteria, and you think they could benefit from having a senior home care professional, reach out to Senior Helpers today.