While for some, in-home senior care is an obvious, necessary option, others are more skeptical about its merits. There are several misconceptions floating around about senior care services, ranging from questions about its cost to the quality of its results.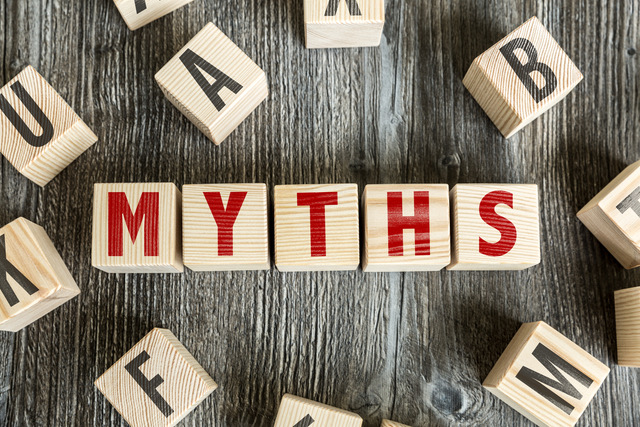 At Senior Helpers, we're big believers in educating our potential clients and giving them all the information they need before making the important decision of enlisting a caregiver. Part of that education process is identifying common myths about in-home care, dispelling misinformation, and painting an accurate picture of exactly what to expect from your professional caregiver.
A Retirement Institution Is a Better Option
While there are certainly many benefits to nursing homes or assisted living facilities, such as meal services and 24/7 care, that doesn't overshadow the more personalized attention of home care. The customized treatment offered by in-home senior care services coupled with the close relationships formed between patient and caregiver, oftentimes make in-home care a preferable option, especially because we, too, offer 24/7 care. In-home care also allows your loved one to age in the comfort of their own home without the rough transition of moving into an unfamiliar facility.
Home Care Deprives Seniors of Independence
A common concern among families (and seniors themselves) is that in-home senior care will deprive their loved one of his or her independence. Many seniors believe they will be on restricted schedules and deprived of the activities they enjoy. On the contrary, with the aid of a reliable caregiver, many seniors now have even more freedom—to move more easily around their own house, to go on errands, and be more active than ever.
It's Too Expensive
While senior care is never cheap, in-home senior care services are often more affordable than nursing home care. Assisted living costs rise more and more each year, and families find that home care is ultimately the more affordable option. Assisted living facilities may have a range of amenities, but that also means families need to pay for room rental, extra care, meal plans, and other services. In-home senior care addresses the needs of many seniors at a reduced cost, without the disruptive hassle of a nursing home transition.
It's Easier to Provide the Care Yourself
It can be easy to believe that a caregiver is unnecessary because you've been looking after your loved one for quite some time. However, caregivers often take on too much responsibility, neglecting the other important aspects of their lives, and quickly start to feel overwhelmed. If you're drained and stressed, you won't be able to provide the level of care your loved one deserves. You also probably lack the specialized training and expertise to really give your loved one the level of care they need.
Other companies don't train their caregivers like we do. With Senior Helpers in-home senior care services, our caregivers are well-equipped to attend your loved one's daily struggles and make their life easier. They take the weight off your shoulders, not only providing effective senior care, but also allowing you to restore balance to your life.
If you recognize the many benefits of in-home senior care, and think your loved one is a good candidate for our services, contact us today.