Alzheimer's is one of the most devastating diseases affecting seniors, with approximately 5.7 million Americans suffering in 2018.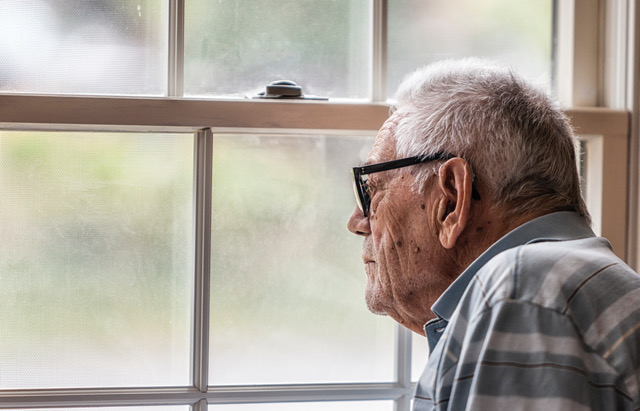 Along with Alzheimer's, Parkinson's disease, vascular dementia, and frontotemporal dementia are among the conditions that can cause dementia symptoms, and make it necessary for your loved one to seek help.
At Senior Helpers, our caregivers are trained to make the quality of life for Alzheimer's and dementia clients more enjoyable. We specialize in creating customized Alzheimer care programs, tailored to each senior's specific needs. Our Senior Gems® approach is designed to create a positive environment, focused on your loved one's strengths, rather than their weaknesses.
Are You Overwhelmed?
One of the most difficult parts of caring for someone with Alzheimer's and dementia is the toll it can take on the caregiver. Your loved one might require assistance with even the most simple of daily tasks, like getting dressed and going to the store. They might also require constant surveillance to ensure they don't wander off or put themselves in danger.
This can be a lot for you to handle, especially if you're trying to juggle your own life, career, and responsibilities. Your focus might regularly be on your loved one and making sure they're safe, comfortable, and happy, but a drained, fatigued caregiver can't provide the best care possible.
If you're feeling overwhelmed and worried that your loved one isn't getting the Alzheimer's care they deserve, let the senior home care professionals step in and take some of the weight off your shoulders.
Senior Gems®
Senior Gems® is an overall approach to care, created to identify the characteristics of aging—from normal aging through the various stages and symptoms of dementia. Senior Gems® is designed to focus on what is precious and unique about each senior, rather than their weaknesses. Though every senior will change as the disease progresses, Senior Helpers focuses on what faculties are still available to them, what makes them special, and able to continue living a purposeful, comfortable life at home. Senior Gems® is all about taking a positive approach to Alzheimer's care and honing in on strengths.
How We Use Senior Gems®
Our Senior Gems® classification system helps our trained caregivers identify and assess the characteristics of dementia's various stages. Once assessed based on a measurement system for a senior's level of functionality, we use specific strategies to care for those seniors and generate a long-term plan to provide the best possible care. Here's an introductory overview of the Senior Gems® classification system.
If your loved one is suffering from dementia and could benefit from Senior Gems'® dementia and Alzheimer's care, check out our range of services