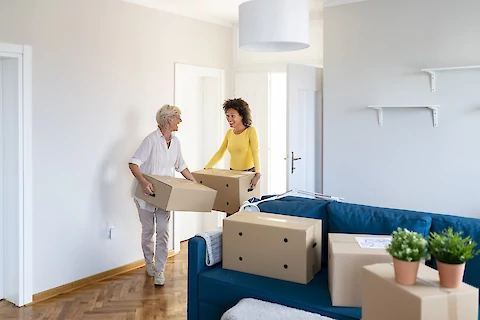 Three Reasons Your Family Member May Benefit from Senior Companionship
Many seniors enjoy the freedom of living at home over living in an assisted living facility. They can often do many of their everyday tasks on their own. Yet, they may also have moments where they need assistance. For these people, senior companionship care could provide them with the perfect mix of independence and help when they need it. If you have a parent or other senior family member who lives alone, here are three reasons to consider senior companionship.
Help with Loneliness and Social Isolation
Many senior adults live alone. If family members and friends live far away or are otherwise unable to regularly visit, they can quickly begin to feel isolated and lonely. Unfortunately, loneliness and social isolation in seniors can lead to an assortment of health problems. This includes high blood pressure, obesity, heart disease, a weakened immune system, cognitive problems, and depression.
Luckily, companion care can help your family member feel less isolated. Even the simplest things, such as having someone to talk to or having an opponent for a favorite game, can help your family member not feel as socially isolated. Plus, having someone to share their hobbies with can help your loved one to feel a greater purpose in life.
Errands and Appointments
Many seniors are unable to drive on their own because of mobility issues, decreased eyesight, or other health issues. This can make it difficult for the person to get where they need to go or get items they need. In a sense, a senior companion can be your family member's personal errand-running service mixed with a personal chauffeur. Some of the services a caregiver can provide include:
Transport to and from medical appointments

Transport to the bank or other locations that person many need to visit

Getting groceries or driving your loved one to go shopping and accompanying them on the shopping trip

Running errands such as picking up dry cleaning, getting prescriptions, or picking up a takeout food order
Help Around the House
A senior companion can do tasks around the house that are necessary but might be difficult for your family member to do on their own. This may include cooking, cleaning, and yard work. It could even include helping your family member get something out of a tall closet or a crawlspace, which may be difficult for your family member to do. Additionally, a senior companion also provides social interaction so your loved one can chat and spend time with a friend.
In many ways, a senior companion can feel like a lifesaver for someone who does not want to move out of their home but is no longer able to do everything they once could. If you have a family member in New London, Gold Hill, Rockwell, Granite Quarry, Concord, and the surrounding areas who could use a senior companion, contact us. Senior Helpers can help your family create a plan to fit their needs.