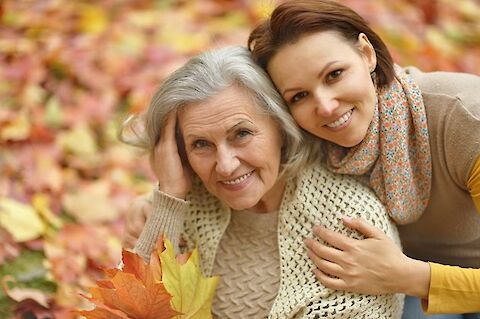 Fall is one of the best times to live in the Annapolis, Severna Park, Bowie, Crofton, and PG County areas. Supporting a senior in your life by helping them to participate in seasonal activities is a great way to help keep their mind and body active. Here are four great fall activities for seniors.
Viewing Fall Foliage
Seeing the leaves transform into glorious colors is one of autumn's great joys. Yet, you don't have to plan a day trip to the other side of Maryland for your senior to enjoy leaf-peeping. This is a fall activity you can tailor your loved one's level of mobility. For seniors who are able, a short neighborhood walk could provide exercise and a chance to see fall color. If your senior is up for a bit of adventure, consider driving to a local park like Truxtun Park in Annapolis or Cypress Creek Park in Severna Park. Of course, getting out isn't an option for everyone. You may want to encourage homebound seniors to check out the leaves from a porch, patio, or window.
Sprucing Up the Home with Fall Crafts
DIY home decor crafts are available for every skill level. This easy tutorial teaches how to use cut fruits and vegetables as stamps. (Using fall colors of paint makes stamping a seasonal craft.) After creating stamps, your senior can decorate plain placemats, pillows, paper, or fabric. Seniors who want a more challenging project can create a pattern with their stamps or use their newly printed fabric for a sewing project. Other crafty fall activities for seniors include making a fall wreath, napkin rings, or leaf garland. Although some seniors may need their home caregiver's assistance, seniors should complete their crafts as independently as possible.
Preparing Seasonal Recipes
Similarly, seniors will get the most benefit out of making seasonal foods when they participate as much as they're able. Since fall is apple season, it's the perfect time for simple recipes like apple crisp and cinnamon apple bread. The cooler temperatures also make it the right time for putting together a potato chowder, chicken pot pie, or easy pumpkin soup.
Planting Perennials in the Garden
for seniors are too numerous to list here. A container garden or a raised bed can be helpful for seniors who can't get on the ground. Given the mild fall climate in the Annapolis area, perennials for next spring's garden are best planted during fall. Bulbs, shrubs, trees, and other perennials will have well-established roots come spring. Smaller perennials that are well-suited to this part of Maryland include salvia, chrysanthemum, echinacea, and aster.
Regardless of the season, If it's time to consider a higher level of care, the Senior Helpers team serving Annapolis, Severna Park, College Park, and the surrounding areas can help find the right solution for your family.
In the season of gratitude, we're thankful to be here as a resource for families. Contact us to learn more about the ways Senior Helpers can provide support.