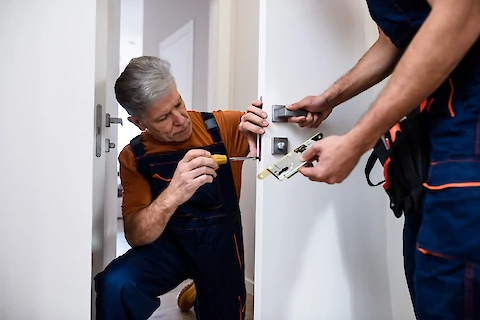 5 DIY Home Changes For a Senior Aging in Place Safely
As you age, your home environment might require a bit of rearranging or remodeling to make it safer for you. If you are a senior planning to age in place at home, then there are some important changes that might be necessary. These are changes that can easily be done by a family member or someone you know if you are unable to do them yourself. These changes are simple and will keep you aging safely in your own home environment for years to come. Here are 5 DIY home changes for a senior safely aging in place.
Install Grab Bars
For some seniors, mobility issues are a big problem. These seniors risk falling in the bathroom or shower. However, by installing grab bars in the bathroom to help with stability, you can reduce the chances of falls and accidents. Grab bars can also be installed near toilets, or other places where the floor can become slippery. It might be necessary for these bars to also be installed in places such as a bedroom, hallway, or kitchen. Be sure of the maximum weight that the bars can hold, and be sure that someone who knows what they are doing installs the bars.
Secure or Replace Carpeting
Carpeting can become a huge culprit of falls and accidents. The climate has a big effect on carpet in the home. High humidity will cause carpet to buckle which is dangerous for seniors with limited mobility issues. In places where the carpet is severely buckled, it is necessary to get the ripples out and secure the carpet. If high humidity is causing the problem, consider running a dehumidifier in the area which will draw moisture out to prevent future problems from occurring. Be sure that all carpeting or rugs have under pads to prevent them from sliding around.
Change Out Door Knobs
Seniors with severe arthritis issues might have trouble turning door knobs inside the home. Door knobs can be replaced with lever-style handles that are easy to use. It might also be necessary to change faucets that also require twisting and turning with lever-style ones.
Add Outdoor Ramp
Even if you do not think you need an outdoor ramp right now, it can actually be more convenient than having to walk up and downstairs all the time. An outdoor ramp also is convenient in case of emergencies in the event a paramedic team has to enter the home. However, if a ramp is built, be sure it has rails to hold on to for walking up and down.
Lighting Problems
Another cause of falls inside the home is poor lighting. You will hear seniors say, "I don't know how I missed that step." It could be the lighting in the room that is the problem. Also, seniors who want to enjoy a good book but can't because of poor eyesight might be surprised to learn that it's just because of the lighting in the room. Brighter light bulbs should replace old dim ones, and night lights can be put in frequently used rooms.
To find out more about DIY home changes for a senior to age in place more safely or to hire a home caregiver in Severna, Bowie, Crofton, or the surrounding areas, contact us today!