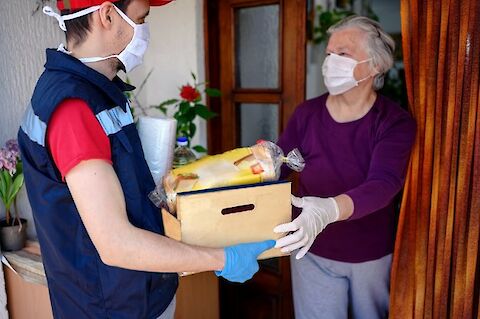 Everyone loves good food. If you'd like to increase your access to wholesome, farm-fresh foods, consider ordering from Farm Fresh To You, a grocery delivery service. It allows you to get fresh produce without leaving your home in the Brockton, Quincy, or South Shore area.
Whether you're looking for organic fruits and vegetables or other goods from local farmers and artisans, Farm Fresh To You is the service you want for safe deliveries during the COVID-19 crisis.
What Goods Does Farm Fresh To You Deliver?
Farm Fresh To You will deliver subscription boxes directly to your front door. You have a choice of options for your subscription, such as a Mixed Fruit & Veggie Box, Fruit Only Box, Veggie Only Box, Traditional CSA Box (seasonal picks), Snack Pack Box, or the No Cooking Box.
Depending on which box you subscribe to, you'll get a variety of fresh produce delivered to you regularly.
You can also get other farm-fresh goods such as eggs, milk, olive oil, and small-batch honey from more than 80 local farms who partner with Farm Fresh To You.
Customize Your Orders
Farm Fresh To You will only deliver the goods you want and need in your subscription boxes. You can customize your orders to meet your personal needs. Farm Fresh To You will send you an email when your box is ready to customize. At that time, you can swap out items in your box or add other farm-fresh goods to your delivery with just a few clicks of a button.
Support Local Businesses
Farm Fresh to You is a locally-owned and family-run business that delivers only the freshest products to subscribers and customers. The farm was purchased by the Barsotti and Barnes families in 1976.
Today, the business supports organic farming so that many communities can have access to wholesome food.
When you order from its network of more than 80 farms, you're supporting local farmers who serve their local communities throughout Massachusetts and Vermont.
Farm-Fresh Goods Improve Your Health
Consuming fruits and vegetables as well as low-fat dairy and other farm-fresh goods regularly can help seniors in South Shore stay healthy as they age in place.
Fruits and vegetables contain essential vitamins, minerals, fiber, and other nutrients. Meanwhile, low-fat dairy products provide much-needed calcium and protein.
So, if you'd like to jumpstart your health and get fresh produce without leaving home, consider ordering from Farm Fresh To You.
For more information about eating farm-fresh foods and for assistance on creating a healthy diet plan, feel free to contact us. We also offer in-home care services. Our caregivers can help you prepare healthy, nutritious meals at home. Senior Helpers is pleased to offer support as you age in place in the Brockton, Quincy, and Braintree area.