As an owner of a private duty home care agency that deliver client-centric, nurse-led and managed care to hundreds to seniors in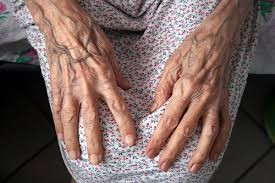 communities within the Globe reach, I was torn between great sadness, outrage and considerable frustration by the September 15 article written by Linda Matchan that appeared in the Boston Globe.
Because there are no standards or certifications required for starting a home care company in Massachusetts, variations of "home care" differ widely. As the Globe article clearly proves, the definition of a "qualified" caregiver or aide borders on obscene.
More players in home care has meant more business models, including private hire agencies, registries, and of course the merry-go-round of aides-for-hire found in the Yellow Pages, Google, Care.com, Craigslist and others. Most of the families in this article went outside the box, hiring (in good faith) on their own and were completely unprepared to deal with what and who arrived in their homes.
Ms. Matchan's heartbreaking article makes many points through several examples, but the case and critical need for qualified professional caregiving agencies and caregivers are both clear. With the growing complexities of Alzheimer's, Dementia, ALS, and Parkinson's diagnoses there must be specific, specialized and dedicated caregivers; always learning essential skills and leaning in for loved ones.
I understand that families often feel an agency's services are "too expensive" and seek to replicate what agencies do on their own. This article speaks to perils in this. The difference in cost between hiring an agency and hiring a caregiver privately is the cost of managing the significant variables that largely prevent the tragic situations presented here.
While there is a void of regulation in the Commonwealth, franchise brands like ours, Senior Helpers, and caring independent providers, do it right, and are true partners in care with, the families and individuals we serve - a role I take pride in playing. What do those costs represent? In our case, seven things:
HR Processes: Our comprehensive Hiring and Skills Verification Process screens our caregivers, reference check them. They then undergo a national criminal and sexual offender background check along with a national motor vehicle check on an annual basis.
Caregiver Training: Our system standards require multiple hours of dementia training, hands on general care instruction and case specific training. We have full training rooms for review and training in the activities of daily living (ADLs) and even a full Home Health Aide training program taught by a Registered Nurse. We also insist on Home Health Aide or Certified Nursing Assistant certification to provide hands on care.
Nurse Intake: Our skilled nurses meet with our clients prior to beginning service, document status and craft an individual care plan as an instruction tool for the aide(s) involved. They also often provide the case specific training required for our client's success.
Caregiver Bench Strength: It is more than just finding a caregiver. It is about finding a caregiver that meets the need of "fit" and "skills" to support the client's success. Clients and caregivers are people, so personality matters. This is a soft science, but critical to care success. Additionally, caregiver replacement in times of sickness, a change in need etc. are critical needs. In short, our clients do not miss care because of a call out. We have trained caregivers to meet with the daily challenges of being an employer.
Nurse Case Management: Our nurses make ongoing visits to validate status, update care plans, review case documentation and work with our families as their partner on the journey of aging.
Respect for the Commonwealth's wage and hour laws of tracking hours, breaks, paying overtime, providing sick time with compensation. It is far more than just using a payroll company for distribution of wages, it is also making sure those wages are appropriately calculated and the paycheck stub laws are held and it is a proper working environment for our most special employees – our caregivers.
Insurance: Comprehensive liability protection that ensures the resources are there if, in the rare occasion, something does happen. Workers Compensation and Unemployment insurance protects our aides and you.
Satisfaction Guarantee: This provides our clients the open door to discuss their care and enables us to respond to care good or bad and address issues immediately.
My agency has advised families on how to hire privately. This is where the sadness is felt. There are ways to do it successfully. Had someone explained the details of what a reputable agency does and what it takes to replicate the risks we take on and manage, most find agency costs are both fair and reasonable.
I understand, however, for some families the cost of hiring an agency is too great. The alternative is what is detailed in your articles: high risk and bad outcomes. This is why I strongly advocate licensure in the Commonwealth for home care companies and, as is about to happen with Medicare Advantage, the acceptance by insurance companies that the services we provide are necessary to successful outcomes for our most vulnerable elders and, ultimately, cost effective by reducing hospitalizations and other critical care occurrences.
My agency actively participated in the formation of the Home Care Association of America, accredited by the Home Care Alliance of Massachusetts and is also a member of the MA Home Care Aide Counsel. These are the associations in the Commonwealth looking out for both families and providers in home care – not the state itself. We are staunch proponents of consumer protection, which licensure would achieve, and have voluntarily set the bar and standards for our own businesses extremely high.
In a rapidly changing discharge landscape where less time is being spent in rehab and more recovery is expected to be accomplished at home, it is no longer appropriate to expect caregivers to come from a neighborly referral or Google search. It must be accomplished with surgical precision and attention to details: caregiver training and certification, specialized nurse and supervisor oversight, customized plans, hiring criteria, company liability, and a Client Bill of Rights. This is just for starters.
If a private agency is not an affordable option, and a family decides to hire caregivers privately, it must do so intelligently, legally and with eyes wide open. Otherwise it stands to suffer the outrageous and egregious examples of caregiver malfeasance reported in this piece, in addition to being ill-prepared for potentially lethal employment claims where families are at risk of losing everything financially – and this happens!
In a world where more seniors are deciding to age in place at home, the mandate for loved ones is responsible decision-making to reputable, philosophically grounded, experienced and caring providers. Navigating elder care is complicated, the current and projected ongoing labor shortage makes it more so. Even finding a reputable agency can be difficult, because most assume all are the same and often seek to compare only on price. How any one agency conducts itself, its method of managing the seven core needs identified above may be far different from how another agency does the same, if they do it at all. Our hope for our clients and the Commonwealth at large is that families learn the right questions to ask and most importantly, understand the right answers.
Lastly, and as important as the quality of the agency I own and run, I am local business people. I and my employees live and work in the communities we serve. We attend churches and synagogues here, we educate (or educated) our children in the schools. The care we provide to our community members is deeply personal as though they are our parents. Many people and families invest more time in researching the hotel they stay at on vacation or the right TV to buy than they ever do in researching who is caring for the most important thing in their lives: their loved ones. I would like to see that change.
Mark Friedman, Owner Senior Helpers Boston & South Shore
You can read the full version of the Boston Globe article here.