As owner of Senior Helpers Boston and South Shore, I am in effect, connected to our clients and families. While I do not have the opportunity to meet all of them, I know something about each. Because of our nurse and case-centered approach to caregiving, every client in our care has a full case file of what we do for them every day. This is true regardless of the scope of care; be it something as simple as transportation and accompaniment to medical appointments to complex physical care for an advanced Parkinson's diagnosis.
To ensure we provide the right care, at the right time by the right caregiver, it is also my job and the job of my case managers to stay up to date on what is going on in the wider world of "care giving". As you can imagine, it's a broad and deep field, and changing all the time. New therapies are being developed in helping care in Alzheimer's. There are emerging strategies for a successful "coming home" and recovery from acute care, technology tools are becoming more relevant. We also must manage the training and skill sets of our caregivers to ensure current expertise across a wide range of specialties.
End-of-life care is one of these areas where understanding the continuum of care and caregiver training are so very critical. There is one aspect of it, however, that seems to be  cloaked in myth and misunderstanding, and this is hospice.
Hospice care is complicated emotionally and "transactionally", and I believe it is among the most precious forms of caregiving we provide to our seniors, families and loved ones.
Hospice is misunderstood; often because medical and other professionals are unprepared in talking about it. Our medical environments are a crush of multi-tasking, and finding the right time to properly present the concept of hospice to families can be difficult.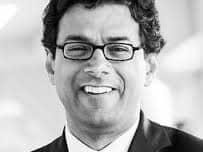 Atul Gawande followed up his landmark "Being Mortal" with a documentary film about end of life. Promoted on PBS Frontline, the film posed 5 questions to ask that would allow everyone to understand what is truly important when facing their own mortality. Riveting in their simplicity, Gawande offers bold insights for bringing families and loved ones together during tender times.
Dr. Steve Landers, in his piece "Repeat After Me: Hospice Means More Care, Not Less", openly acknowledges that the profession falls short in giving hospice its due. As he puts it, "for us insiders, we have come to understand hospice is not about death. It is a practical and tangible way to live life to its fullest with dignity and comfort, more connected to family, friends and faith, more intentionally about one's legacy."
At Senior Helpers Boston and South Shore, we understand that seniors want to stay at home. And we help them do this by recruiting and training the best caregivers, and giving them expertise to provide the seniors in our care with a superior experience.
A select group of our caregivers are specifically trained in End-of-Life Care and how to work with Hospice providers because we understand this kind of care should be profoundly personal. We also know that it is highly specialized and requires a particular background and set of skills.
Old Colony Hospice & Palliative Care is one of the Hospice partners that complements Senior Helpers to provide seamless End of Life support for loved ones and family members in our care. 
Carol Corio, Old Colony's Community Relations Liaison spends many of her days explaining the reality of today's hospice.  As she reminds us, "families who experience hospice for the first time are usually surprised to realize that hospice services provide an entire team of supportive services and are a Medicare-reimbursable benefit, free to the patient and available to those that meet the criteria."
At Senior Helpers we interact and serve side by side with providers like Old Colony, and we stand in awe at the innovation of the breadth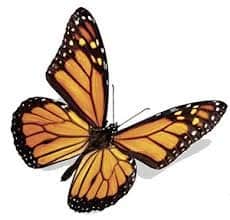 of medical and non-medical interventions they bring to each individual. From music and therapeutic aroma therapy, spiritual counseling, empathetic listening and readings, and other deeply  personalized counselling, we have witnessed first-hand, the power of hospice to enable unique connections and comfort to families and loved ones. 
As Corio shares, "Families who have used our services marvel at what a difference it provided for their loved one. Hospice is so supportive to the entire family coping with the inevitability of losing a beloved member of their family. Patients and families hesitating and waiting too long rather than being open to activating hospice services sooner is one of the biggest misconceptions of our services."
I have seen many seniors begin hospice along with support from Senior Helpers, and I find myself sharing these thoughts with family and loved ones. I urge them to stop being caregivers, cooks, drivers to endless medical appointments, and medicine reminders. I urge them to let Senior Helpers provide the personal care, let hospice provide the medical and holistic support, and simply be sons, daughters, husbands, wives, granddaughters, brothers, sisters, friends and partners.
Life with the combination of home care and hospice care can be life filled with intention; with seniors feeling more alive and more human than their illness or condition has perhaps allowed them to be in months, or even years. I always encourage families to share this incredible time with each other through photographs, story-telling, or just being in each other's presence. It is here that hospice can create rarified connections and space for immense, undiluted caring.
If you are navigating End-Of-Life I hope you find these thoughts helpful.
At Senior Helpers Boston and Senior Helpers South Shore our roles as caregivers are always very clear.  We are here for you, your families and your loved ones whether serving your needs alone or with our partners in care, there is certainly no myth or misconception about that.
About Mark Friedman: Mark Friedman is the Owner of Senior Helpers Boston and South Shore. Passionate about seniors and healthcare, the goal of his agency is to set a new standard in home care in Massachusetts. First by delivering an exceptional home care experience in a combination of highly trained and high-touch caregivers. And secondly by becoming a significant connection for elders to resources and services in the 100 communities his company serves.