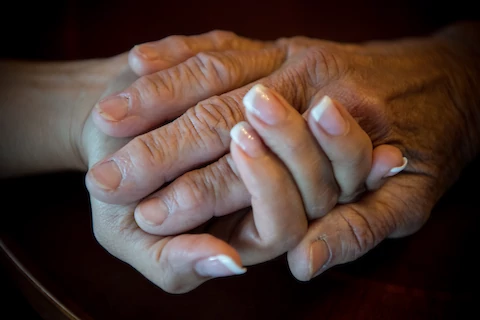 Get To Know Us Better
How did we get started?

Senior Helpers of Niles - Lincolnwood was founded by Michael Turner and has been providing quality in-home care for seniors in the Niles, Lincolnwood, Edgebrook/Sauganash, Chicago and surrounding communities for more than 9 years.
Michael set out to build a company that would be a trusted leader for senior care in the community and that would provide the type of caring and professionalism on which seniors and their families could depend. Senior Helpers of Niles-Lincolnwood has established a reputation for kind and compassionate care delivered by a dedicated staff of caregivers. The majority of caregivers have been with the company for over 2 years, several with the same client(s).

What makes us unique?

Our "can do" approach defines us. If the senior can do it- we encourage them. We support their independence and self-respect by focusing on what they can do; not what they cannot do.
Here are three initiatives that represent the heart of Senior Helpers of Niles-Lincolnwood:
Senior Gems® - At Senior Helpers, our professionally, trained caregivers take a positive approach to Alzheimer's and dementia care with our unique Senior Gems® program. The Senior Gems® focuses on what is precious and unique about all of our clients. Although we understand there are changes taking place and this creates a challenging environment for both family and senior, our goal is to bring joy into every client's life each day we are given the privilege of caring for them.


Our Caregivers - Our caregivers are special people. Special is a key qualification for being hired. We look for that combination of compassion and professionalism. Our caregivers must be able to create a positive environment through meaningful activities and communications for clients with physical or cognitive challenges. We place the utmost importance on ensuring our caregivers receive the latest training, undergo thorough background checks and are fully credentialed.


Community Outreach - Michael writes a bi-weekly column for the Sauganash Sounds community newspaper, focused on successful aging. Articles cover subjects such as tips for traveling safe as a senior, managing long distance care giving, and keys to maintaining a healthy brain. Senior Helpers also provides educational seminars at senior centers, libraries, churches, etc. Helping people better understand the needs of seniors is one of the core philosophies upon which Michael has built his business. Senior Helpers conducts memory screenings, dementia care workshops for professional and family caregivers and participates in many other related activities as a way of supporting the communities we serve.