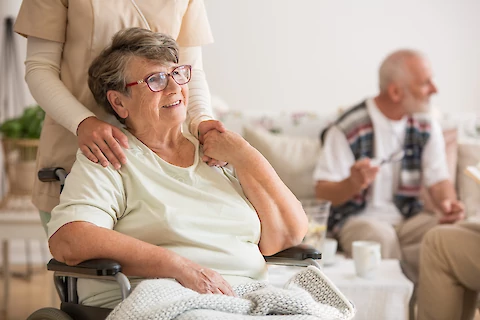 Roles of Geriatric Care Managers in Seniors' Care
Getting old has never been easy. You have to navigate the process of finding the appropriate healthcare resources and the best care services. Despite the challenges, the number of people over 65 years in the United States has risen to 16 % and is projected to rise to 23 percent by 2060. As people live longer, it means more specialized healthcare needs. In most cases, aging comes with various conditions as well as syndromes that call for extra attention. Thanks to the geriatric care managers who are considered health advocates for seniors and their families. They support, educate, as well as speak for their clients and participate in planning for the future health needs of seniors.
What Roles Do Geriatric Care Managers Play in Senior Care?
Geriatric care managers ensure safety, help foster independence and play critical roles in helping seniors age on their terms. These specially-trained and certified people also have the necessary clinical and management skills and experience to ensure quality care services. Geriatric care managers play the following roles:
1. Manage Overall Care
Effective communication between the primary caregivers, patients, as well as medical specialists is the key to quality healthcare. Geriatric care managers bring all these stakeholders on board to ensure they work on the same page in safeguarding the client's health needs. They ensure:
Effective sharing of relevant information among all care providers.
Satisfactorily answering patient and family's health-related questions.
All home care services are offered according to the client's care plan.
All healthcare options are explored.
2.  Refer Clients to Trusted Health Care Providers
Geriatric care managers have the responsibility to recommend the best in-home care providers to help clients enjoy the best care services. Their professional team doesn't encourage guesswork when it comes to health matters. They also help with choosing the best health insurance plans, the best financial planners, recommend attorneys, and other providers to ensure the financial health of their clients remains strong.
3.  Evaluate Various Living Options
For seniors aspiring to age in place, safe living arrangements are inevitable. Before making any arrangement, geriatric care managers put into account the level of health care required by their clients and consider their personalities and preferences.
4.  Monitor Medical Billing Errors
Nobody loves paying or overpaying for care services not provided. According to Healthline, more than 80 percent of the health bills in the United States have some errors. Geriatric care managers are capable of reading and interpreting the insurance company's statement of benefits and medical bills to ensure the errors are corrected to avoid overcharging their clients.
5.  Promote Emotional Well-Being
As people age, their mobility becomes limited. Their interactions with friends and family also significantly diminish, making them feel isolated and lonely. Senior Helpers of Chicago helps seniors stay active and connected to their loved ones and the community.
6.  Encourage Independence
One of the most crucial roles of geriatric care managers is to foster seniors' independence and help them grow on their own terms. Geriatric care managers promote this independence by planning future needs, ensuring seniors are safe and comfortable, as well as proactively managing their healthcare.
Why Choose a Geriatric Care Manager?
They have expertise in seniors' care services and consist of registered nurses, social workers, bookkeepers, licensed insurance brokers, as well as personal needs coordinators. Some of the Chicago area Geriatric Care Managers who Senior Helpers of Chicago recommends are:
Penny Golden
Golden is a holder of a Bachelor's degree in Nursing from North Park University in Chicago. She has profound skills and experience in the nursing sector, specifically in the Geriatric Psychiatry Unit. She also has a passion for interacting with clients directly to understand their basic health needs and to make informed and quality health care arrangements.
Ann Hollander
Hollander founded the Options for Aging and is known for her extensive personal and professional skills and experience in the seniors' health realm. In fact, she gained most experience from direct interactions with the elderly, mostly above 80, including her grandmother, who lived into her 90s. Her mission is to help clients and families choose the best health care options to optimize independence and quality of life.
Melissa Nedwin
Nedwin received her necessary credits in the nursing sector from various medical institutions, including the University of Illinois. She is the founder of Senior Care Solutions Chicago, Nurse Community Care manager, as well as Nurse Case Manager. She has profound experience, more than 20 years in clinical health, and finds interest in planning, maintaining, as well as improving the quality of life of seniors.
The Takeaway
Aging is a nuanced process with challenges and opportunities. Senior Helpers of Chicago along with a Geriatric Care Manager can help.
Contact us today to schedule your services or get in touch with our website for more information.