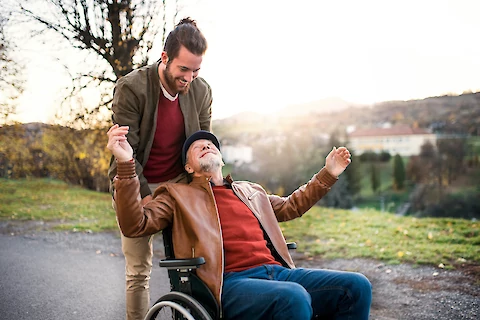 How a Family Can Help Aging Parents Live at Home in Lake Forest
As children growing up in Lake Forest, we saw our parents as superheroes. For that reason, it can be difficult to see parents struggle to adjust to new stages of life. It is not always obvious to know how to help.
If you have brothers and sisters (or other involved relatives), you are going to have to work with them as your parents age. Here are some tips to better work together so that your parents can continue to live at home for as long as possible.
1. Get Together
The best thing that you can do as a family is to get everyone together to talk about the situation. That way, you can figure out what kind of help your parents need and who is going to be able to take on each responsibility. You may want one person to help with the finances, while another takes charge of medical decisions. If your parent(s) need someone to run them to the store or on various errands, you may want to delegate days or weeks to further divide it up.
2. Don't Hesitate to Get Help
Sibling rivalry can come back fast when dealing with the health of your parents. Because of this, you may need a neutral party to help you come up with a good plan for your parents.
3. Keep Talking
Just because you came up with a plan doesn't mean that you can avoid your family members. You are going to have to continue to communicate and work together to make sure that your parents are getting the care that they need.
4. Be Flexible
You are going to need to be flexible as things come up. You may find that you took on more responsibility than you have time for and need to further divide up the tasks. Your sibling may have a vacation planned and you will have to pick up more of the slack. By working together, you can make necessary changes so that your parents can continue to live at home and flourish.
If you and your family realize that your parents are going to need additional help, you are going to have to all sit down to figure out what needs to be done. Don't be afraid to bring in a professional during the negotiation period. They aren't emotionally involved and will be able to look at the situation differently.
If you are struggling with care for your parents or another loved one and need some help, don't hesitate to contact us today. We will be glad to talk to you about your options in Lake Forest and Greater Chicagoland, and help you come up with a solution that works for everyone.