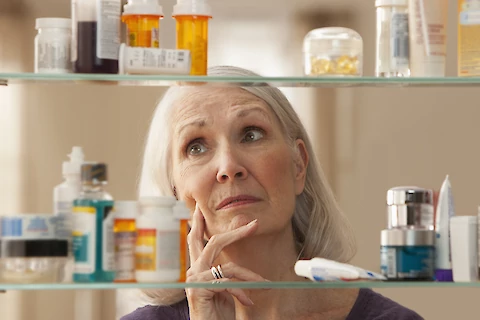 As a family caregiver for elderly relatives, you know that providing them with the highest quality of life and safety is your top priority. But did you know that your relatives are at an increased risk for potential poison exposure in the home? Senior Helpers Bonita Springs can help you assess your in-home environment. Also, it can provide resources for optimal safety for your loved ones. 
Factors That Increase Poison Risk in Households With Seniors
As people age, their bodies go through a variety of changes that make them more susceptible to poisoning. Some of the common risk factors for seniors include:
Medication Use: Seniors may see an increase in prescribed and over-the-counter medications.  Taking multiple medications every day can make it difficult to keep track of the correct dose. Taking too much medication or mixing the wrong combinations can lead to dangerous effects. Keeping your medicine cabinet organized and implementing reliable systems for medication reminders are hugely important.
Unfamiliarity with Household Products: Seniors may not be as familiar with cleaning or hygiene products. Also, they may not remember the safety instructions that come with them, making these a risk to have at home. If your relatives are unaware of the potential risks of certain chemical cleaners or other products, it could lead to accidental poisonings.
Decreasing Vision: Vision limitation can make it more challenging to read labels on medications and household products. This can lead to incorrect dosage or a misinterpretation of the product's usage. 
Poison Prevention Resources
The good news is, there are resources available to help you prevent potential poisonings in elderly households. Here are some key organizations you should look to for help:
Senior Helpers Bonita Springs Offers Unique In-Home Care Options
Senior Helpers Bonita Springs is a leading provider of in-home senior care in Naples, Bonita Springs, Estero, and Marco Island. As experts, we are committed to helping our clients and their families stay safe in their own homes. We also provide unique in-home care options tailored specifically to each client — whether that's assistance around the house, reminders to take medication, or simply being there. If you have any questions about senior safety or are looking for advice on how to reduce risks at home, don't hesitate to reach out. Contact us today to learn more about how we can keep your senior loved ones safe and happy.