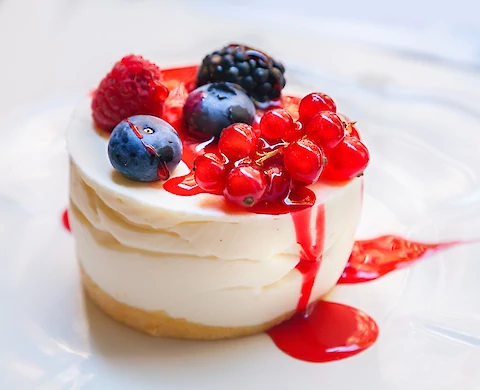 We all know that eating a balanced, healthy diet is important, especially as we get older. But that doesn't mean we can't indulge in a sweet treat now and then, right? With July 4th just around the corner, what better time to dive into some delicious, festive desserts? The only twist is that these desserts are designed to be low-sugar (and low in guilt as well!). Senior Helpers Bonita Springs has some fabulous low-sugar dessert ideas that will allow you or the senior in your life to join in the holiday fun without compromising on health.
Importance of Low-Sugar Diet for Seniors
As we age, our bodies require different nutritional needs, and cutting back on sugar is usually high on the list. Consuming too much sugar can lead to health problems such as diabetes, heart disease, and weight gain — challenges that seniors are more vulnerable to. Incorporating low-sugar dishes into their diet can help maintain balanced blood sugar levels, improve heart health, and keep weight in check.
Low-Sugar Dessert Ideas for July 4th
Our first gem for your July 4th celebration is a red, white, and blue fruit salad. It's a vibrant mingling of strawberries, raspberries, and blueberries, topped with fluffy whipped cream. This dessert is packed with antioxidants and vitamin C. To make it healthier, consider a sugar-free whipped cream or a vegan alternative.
Next up is a sugar-free berry parfait. With layers of juicy berries and creamy yogurt, this dessert is as appealing to the eye as it is to the palate. You can use low-fat Greek yogurt to pump up the protein content and add a drizzle of sugar-free honey for a hint of sweetness.
Nothing quite says summer like a scoop of creamy ice cream, especially if it doesn't spike your blood sugar. With a smooth blend of almond milk, vanilla extract, and a sugar substitute like Stevia, you can enjoy this classic treat guilt-free. This is a great dessert option to share with friends and family. Top each bowl with some fresh berries to make it extra appealing!
How These Desserts Can Make July 4th Fun and Healthy
These dessert options not only taste fantastic but can also add a dash of color and sparkle to your July 4th celebrations. Preparing these desserts can be a wonderful activity for seniors, providing a sense of accomplishment and a way to contribute to the festivities. With a little creativity and a focus on healthy ingredients, any holiday can be a joyous occasion, without the added worry of spiking blood sugar levels or packing on extra pounds.
Get Personalized Senior Care Assistance From Senior Helpers
These low-sugar, highly delicious desserts are a win-win, offering the chance to participate in the holiday fun while keeping health in check. For those of you in Naples, Bonita Springs, Estero, and Marco Island seeking more ways to enhance senior care with healthy living, contact Senior Helpers Bonita Springs. We're always here to help make your golden years truly golden.