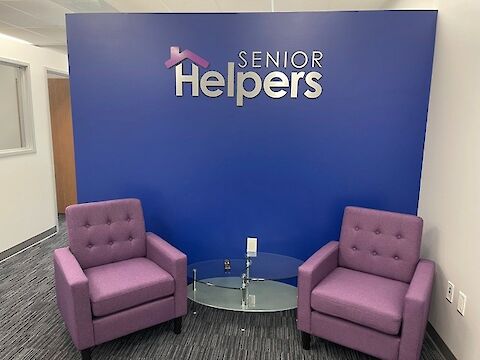 Senior Helpers Opens Doors in Orange County!
Senior Helpers is excited to announce the opening of its Seal Beach Los Alamitos location, managed and operated by Steven Nickens and Kimberly Perata. 
In the words of the owner, "We were drawn to Senior Helpers by the quality services it offers, and the potential to be a part of a company that is known as the first in the industry to provide specialized caregiver training in Alzheimer's, Dementia and Parkinson's disease care," said Steven Nickens. "Our team is proud to provide a valuable resource to our community by helping to alleviate the stress associated with caregiving and ensure a better quality of life for families through personalized in-home senior care."
The new franchise will serve senior citizens and their families throughout the Seal Beach and Los Alamitos area, which includes Orange and Los Angeles counties including Los Alamitos, Rossmoor, Seal Beach, Long Beach, Bixby Knolls, Cal-Heights, Virginia Country Club, Garden Grove and Hawaiian Gardens. It hopes to bring up to 150 new jobs to the region over the next year.
Senior Helpers of Seal Beach Los Alamitos office is located at 4501 Cerritos Ave Suite 203 Cypress, CA 90630. For more information, please visit www.seniorhelpers.com. For inquiries, please call Steven or Kimberley at (714) 816-5069 or email info0634@seniorhelpers.com. Senior Helpers of Seal Beach is also hiring caregivers. For more information on available jobs call (714) 816-5069 or email CG0634@seniorhelpers.com.