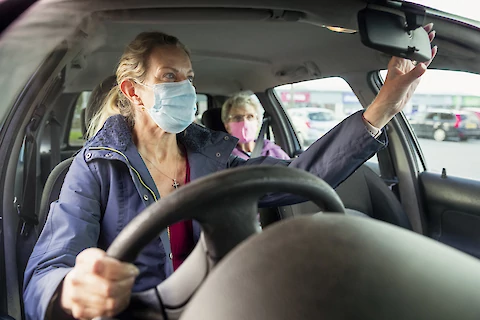 Being a caregiver to someone with Alzheimer's doesn't mean you have to let go of some of life's fun activities. It's possible to enjoy a little vacation with your loved one during their early stages with proper planning and safety measures. Here are some quick tips for traveling with someone in the early stages of Alzheimer's.
How to Prepare Before Traveling With Someone With Alzheimer's Disease?
It's important as a caregiver to be utterly prepared before setting out on your journey. Ensure you have all the necessary documents and are placed in an easily accessible location. Some of the important documents you need to pack are:
Identification
Emergency contacts
Doctor's notes and contact information
Copies of legal documents
Lists of medicines and prescription
Contact information of local police, hospital, and fire department
List of food and medicine allergies
Insurance details
Travel itinerary
Having these documents is important in case of emergencies.
Tips for Traveling With Someone With Alzheimer's Disease
No matter what stage of the disease they are in, Alzheimer's patients do well in familiar surroundings and routines they are used to. Introducing new environments or activities may lead to wandering and anxiety. Some of the pointers you can consider while traveling include:
1. Have Your Loved One Carry or Wear an Identification Tag
One of the greatest worries as a caregiver is having your loved one wander off from your sight. While traveling, ensure your patient is wearing any form of identification such as a name tag or bracelet bearing their names and your contact information. You can also embroider their name on their clothes for quick identification. Ensure their names, contact details, and medical conditions are inside their pockets or wallet. With this identification, it would be easier for someone to contact you when they see them.
2. Bring Familiar Items With You
Unfamiliar locations tend to overwhelm Alzheimer's patients causing distress and anxiety. To reduce this, you can carry items that are familiar to the patient to make them feel safe and comfortable. Items can include their favorite blanket or other things they love, which can calm their anxiety. Also, ensure you follow their normal routine to avoid confusing them.
3. Allow Flexibility
The activities at the travel stations can be overwhelming for the patients. To shorten the time taken at the station, you can rent a wheelchair for faster movements and avoid flights with layovers or connections. Consider traveling during the patient's preferred time of day, and incorporate flexibility into the travel arrangements to allow them time to rest. Remember that your loved one could require additional time to adjust to their new surroundings. To make the trip less stressful, be patient, and give them enough time to adapt.
Long hours may make the patient agitated. For safety purposes, ensure you are not alone and have another caregiver to assist during the trip. You can also prepare games and pictures to keep your loved one entertained.
Seek Respite Care Assistance
Respite care is also an option if you feel traveling with your loved one would be challenging. The patient would receive quality care with exceptional fun activities.
At Senior Helpers Santa Rosa Wine Country, we aim to provide tailored home care services for older persons in the safest and most comfortable way possible. We also offer in-depth Alzheimer's care in Santa Rosa, Ukiah, Sebastopol, and Rohnert Park, CA. Kindly don't hesitate to contact us to learn more about how we can be of assistance to you. We're always here to lend a helping hand with your loved one's needs!