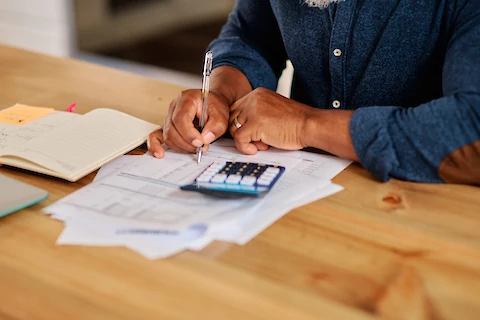 How To Start Creating A Senior Care Budget For 2023
Adult children with senior loved ones who will be starting senior care in 2023 face some considerable challenges. Not only do you need to figure out how to maintain a strong bond with your senior relative, but you'll have to work out a solid senior care budget as well. Outlining a budget can be intimidating, but by following a few simple rules, you will be able to make a budget that works for both you and your senior loved ones' needs. Here are some tips, courtesy of Senior Helpers Santa Rosa Wine Country.
Consider The Location Of The Facility
Senior care facilities can vary wildly in terms of price. Generally speaking, all-inclusive facilities that include medical care, certain therapies, and special events will cost more, while facilities that don't offer these options will cost much less. The location of the facility is also something that you will need to keep in mind. A facility that is in-state or close to you might be more affordable, while facilities located some distance away could cost a great deal more - and require you to pay travel fees as well.
What Are Your Senior's Medical Expenses?
The cost of medical care is expensive for almost everyone, regardless of age. However, if your senior loved one has any specific medical conditions, you will want to factor that into your overall senior care budget for 2023. Add the approximate cost of medication, doctor visits, applicable hospital stays, and the cost of any needed supplies into your budget, so that you won't have to deal with any surprises over the course of the year.
Factor In Insurance And State Programs
While medication and living expenses can be very expensive, there are certain state and federal programs that might offer you ways to save money on your 2023 senior care budget. Be sure to see if your senior qualifies for any of these programs before finalizing the budget - and look into your senior loved one's insurance as well, since many insurance companies offer special discounts and programs designed to make senior care more affordable. You should also get in touch with your senior's doctor since their medical team might be able to give you insight into programs and incentives that could work to improve your loved one's quality of life.
Senior Helpers Offers Premium Caregiving Services
Designing a budget is an intimidating process that can be influenced by a lot of different factors. However, with some planning and forethought, you'll be able to create a budget that serves your senior loved one well, in 2023 and beyond. If you are interested in utilizing in-home caregiving services for your senior, contact Senior Helpers Santa Rosa Wine Country. We happily serve senior adults in the Santa Rosa, Ukiah, Sebastopol, and Rohnert Park areas, providing personalized services that help seniors of all interests and activity levels thrive. Reach out today to learn more about the services that we offer!