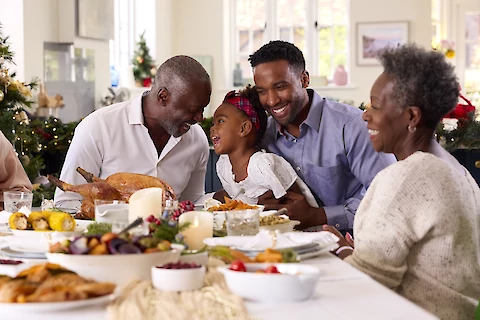 The holiday season is just around the corner here in the Rohnert Park area. Before long, children will be on their winter school break. It can be stressful for those juggling child care and care for senior family members simultaneously. Often called the Sandwich Generation, many in the Santa Rosa area are busy caring for young families and senior loved ones. The holidays can be more stressful because the kids are home, yet other caregiving and household tasks remain. Combined with other work, caregiving during school holidays can be overwhelming. Here are some ideas to balance childcare and senior care during school holidays.
Share Care to Balance Childcare and Senior Care During School Holidays
School breaks are fun for kids, but only sometimes fun for parents. Families juggling childcare with senior care find this time of year particularly stressful. A great solution may be to share child care with other parents. Swapping childcare duties gives families child-free time to focus on caring for a senior family member. When responsible for childcare, make gifts or bake cookies with the kids.
Use Your Village
Now is the time to utilize friends and family for support when needed. Perhaps family members in the Ukiah and surrounding areas can help with childcare or senior care during school holidays. Enlist their help with household tasks or have them take the kids for a few hours.  Then, focus on providing care for a senior loved one. Friends are always happy to help; now is the time to take a pal up on an offer to lend a hand.
Use Community Resources to Balance Childcare and Senior Care During School Holidays
There are often day camp options that may be interesting for children. A popular choice for fun activities is the YMCA; check out Sonoma County Family YMCA for ideas. Alternatively, check with local schools; they may have a list of options. Local museums and other attractions may also have activities for the winter break too.
Outsource the Chores
Now more than ever, it is an excellent time to tap into businesses that help with the chore list. Many house cleaning companies offer a one-time service; alleviate that task by hiring a team to tidy up the house. Also, take advantage of grocery services that can shop and deliver food. If a pet is in the family, hire a dog walker. Dogs will love the walks, and it will be one less thing to complete on the to-do list.
Get Senior Care Support
Although a labor of love, caring for senior family members can be taxing on an average day; add childcare and other tasks during the holiday season, and it can quickly become overwhelming. Seeking the help of professional caregivers can provide peace of mind for senior care during school holidays. An in-home caregiver can perform small tasks, including meal preparation, light housekeeping, dressing, and grooming. Caregivers also offer companionship and understand senior citizens' unique needs.
Asking for or receiving help may be difficult, but the risk of burnout during this busy time is high. There are resources to help in Santa Rosa, Ukiah, Sebastopol, and Rohnert Park; Senior Helpers can assist in creating strategies to balance caregiving with other responsibilities. Contact us today to learn more.