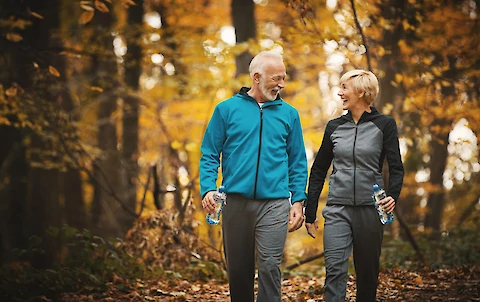 Recreation plays a significant role in seniors' health as those who participate in recreational activities have a higher quality of life than those who lead sedentary lifestyles. They develop positive coping mechanisms that help them handle stress and frustrations. As a result, they have a lower risk of diseases such as diabetes, heart disease, high blood pressure, and mental health issues. During autumn, seniors can engage in various hobbies to extend their lifespans and keep their minds alert. 
1. Dancing
During autumn, outdoor temperatures begin to drop. Seniors can dance with each other as they socialize and exercise indoors. Dance helps seniors mingle, share music lists, reminisce about their younger years, and make merry. However, they should have good dancing shoes and keep a slow pace to mitigate any health risks. 
2. Walking 
Autumn days are bright and beautiful but chilly. Therefore, it is crucial that seniors dress warmly before walking. A short walk with friends, neighbors, and family helps seniors from Santa Rosa, Ukiah, Sebastopol, and Rohnert Park breathe fresh air and exercise. Generally, walking also boosts their serotonin levels and prevents them from anxiety and depression. They develop better cognitive functions and improved blood circulation. 
3. Listening to Music and Watching Movies
Movies and music are among the popular hobbies that seniors enjoy. Seniors can visit theatres and enjoy their favorite films and plays. They can also watch their television shows to build an excellent social experience. Seniors passionate about music can listen to it while engaging in other activities. Humming to classical tunes and tapping feet or clapping promotes relaxation and calmness. 
4. Playing Games and Cards
Some seniors may have restricted mobility and need activities that are not physically exhaustive. Playing cards is a good activity that engages their minds and cognitive abilities. Other classic games such as chess, poker, and monopoly help them socialize with their peers. Tech-savvy seniors can play video and computer games such as solitaire. Filling crossword puzzles and Sudoku will activate their mental states. 
5. Art and Craft 
Art is among the most revered hobbies among seniors in Santa Rosa, Ukiah, Sebastopol, and Rohnert Park. Social art enables seniors to express their minds, creativity, and life purpose. The creative element of art sharpens their cognitive skills, fine motor skills, self-expression, and awareness. Some art activities they can design include postcards, paintings, knitting, and scrapbooking. These activities promote a deep feeling of sharing, life fulfillment, and happiness. 
6. Visiting family and friends
Reports show that more than a third of seniors feel "lonely." Family and friends' visits lower the rate of social isolation. Alternatively, periodic messages, emails, handwritten cards, and letters make seniors feel essential and needed in society. 
Senior Helpers Santa Rosa Wine Country for all Your In-Home Care Needs
Taking care of senior citizens is essential. However, you will soon feel exhausted if you do not get enough time to rest and recharge. You need a qualified partner such as Senior Helpers Santa Rosa Wine Country to help your loved ones with their in-home care needs. As a company that has been operating in Santa Rosa, Ukiah, Sebastopol, Rohnert Park, and other parts of California. You can reach out to us with your needs, and we will arrange for the care of your loved one.