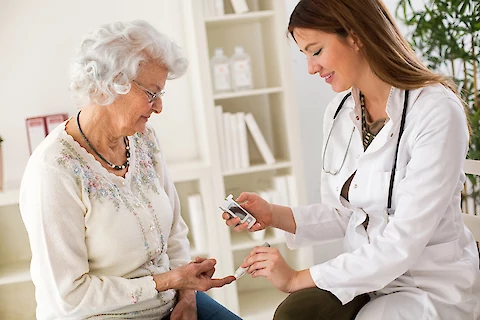 The Lenten period is a time for spiritual reflection and personal growth. But for those managing diabetes, it can also be a time of worry and uncertainty. Fortunately, it's still possible for you to stay healthy and manage your diabetes during this time of year. This blog will discuss what Lent is and strategies you can do to help you manage diabetes while still being mindful and honoring the spiritual aspect of the season.
What is Lent?
Lent is the 40-day period before Easter in the Christian liturgical calendar. During this time, Christians may observe fasting, repentance, moderation, self-denial, and spiritual discipline. The 40 days of Lent typically begin on Ash Wednesday and ends on Holy Saturday.
How to Manage Diabetes During Lenten Periods
Eat a Balanced Diet — The most important thing you can do to manage your diabetes during Lent is to focus on eating a nutritious, balanced diet. This means limiting processed, sugary or starchy foods while also including fresh fruits and vegetables, lean proteins, and whole grains in your meals.
Exercise Regularly — Exercise is crucial to optimum health for people with diabetes. It aids in controlling your blood sugar levels and managing your weight. During  Lenten periods, staying active and getting at least 30 minutes of moderate exercise per day is well worth the effort and is a boost to your overall health.
Monitor Blood Glucose Levels — Monitoring your blood glucose levels is key to managing diabetes. Check your levels regularly by using a glucometer to make sure they stay within a healthy range. It is the best way to understand your glucose patterns so you can adjust your food intake as needed.
Take Medications as Prescribed — Make sure to take all of your medications as prescribed by your doctor as this will help you keep your blood glucose levels under control.
Choose Senior Helpers for Quality In-Home Care
At Senior Helpers Santa Rosa Wine Country, we understand how important it is for seniors managing diabetes to stay healthy and on top of their care during the Lenten season. Following the strategies outlined above is a great way to ensure you are taking care of yourself and managing your diabetes during this spiritual time. If you need additional assistance, our in-home senior care team is always here to help. Contact us today to learn more about how we can support you in managing diabetes during the Lenten period. We serve Santa Rosa, Ukiah, Sebastopol, and Rohnert Park.