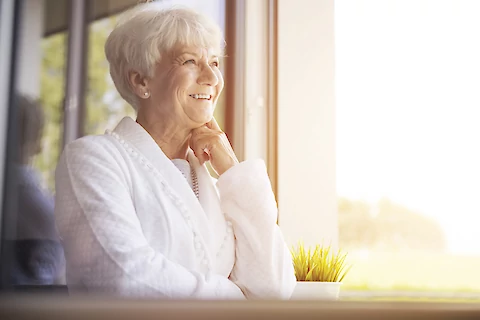 How to Help Seniors Stay Independent
Seniors who require round-the-clock care often develop a natural bond with their caretakers. There's nothing inherently wrong with this, as getting the help one needs is important. However, seniors who feel a loss of independence may experience reduced levels of wellbeing. 
To help mitigate this, encourage your loved one to take an interest in satisfying pursuits. Below, we share four ways to help seniors stay independent.
1. Help in the Kitchen
Cooking is a great way to bond with a senior you're caring for. It can also help you make sure your loved one gets proper nutrition. 
Above all, cooking can help seniors stay independent as they age in place. Knowing how to cook or having the motivation to cook can increase their mental and physical wellbeing. So, encouraging seniors to cultivate new skills in the kitchen is a smart decision. By cooking their own meals, seniors won't have to rely on takeout or unhealthy snacks.
2. Take a Class
You're never too old to learn a new trick. Plenty of seniors take classes to learn new languages and academic subjects. They may also join dance classes to keep their minds and bodies active.
Interestingly, a study showed that seniors who took a class in gratitude experienced impressive results in their lives. If your loved one balks at taking a class, try to find something they may enjoy doing and set up a schedule for it. The important thing is to encourage them to expand their intellectual horizons.
3. Stay Active
A healthy body can promote better mental health. Staying active and getting exercise is critical for seniors.
In addition, neglecting your physical wellbeing can often lead you down a dark path, ultimately leading to higher levels of psychological distress. 
This is obviously counter to the type of independence you want to help your senior cultivate. So, finding ways to keep seniors fit and healthy is important. Even someone with a chronic condition can still benefit from modest levels of activity, especially with a professional caregiver's help.
4. Take on New Responsibilities
Surprisingly, this can be helpful. Retirement can be difficult for many seniors. Having no job and nothing to do all day can take a toll on one's mental wellbeing and lead to feelings of helplessness and sadness. That's why helping seniors find responsibilities at home or in their communities is important. 
Seniors who have tasks to complete and people who depend on them are happier. They gain new confidence and are able to contribute to their communities in important ways.
Independence is a fundamental right, and even seniors in their twilight years prize it. That said, the above four strategies can help seniors stay independent and improve their quality of life. 
If you're on the lookout for more ways to support yourself or an aging loved one, Senior Helpers in Tucson can help. We offer a wide range of in-home caregiver services for seniors in Tucson, Tanque Verde, Sabino Canyon, Pima County, Coronado National Forest, and East Tucson. Contact us to learn more about what we can do for you.