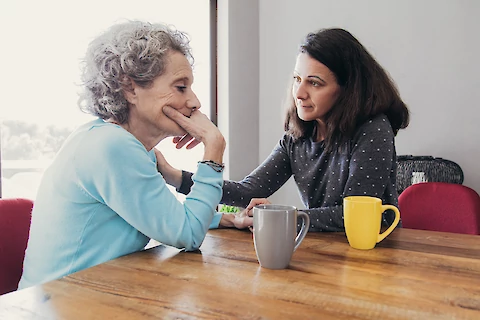 While no one wants to think about a family member dying, the time eventually comes for all of us. As your family member nears the end of their life, around the clock care might be necessary. You may be wondering, though, whatend of life care will mean for your loved one.
Be a Caring Companion
One of the most important things your loved one needs during their final days is someone to talk to and someone who cares. This home caregiver can help your family member to not feel lonely or anxious. Even if your family member can no longer talk or has limited communication abilities, having someone there to care for them and sit by their side can make a tremendous difference. This is especially true if you and other loved ones are unable to be with your family member during this time.
Care for Physical Needs
End of life support individuals will care for all of your family member's physical needs. This includes bathing, dressing, and taking care of basic hygiene. It also includes making sure that your family member is fed and helping to ensure that they are as comfortable as possible. This may include administering medications and making sure that your loved one is comfortably situated in bed. It can also include moving them to one or another location in the house where they can comfortably spend their last days.
Offer You Relief
For many people, by the time their senior family member has reached the stage where they need around the clock care, they have often been their loved one's caregiver for a while. Unfortunately,caregiver burnout is real. It may manifest with symptoms similar to depression or stress, such as loss of appetite, withdrawal from other family members and friends, changes in sleep patterns, and other similar symptoms. It may also include fatigue or feelings of failure or unrealistic expectations because your family member is not doing as well as you had hoped or because you are not meeting the person's needs as well as you would like.
One of the best parts of getting around-the-clock care for a family member in the final stages of life is that you can allow someone else to share the responsibility of caring for your loved one. You can take a bit of a break and have time for yourself. You do not need to feel guilty. You need time for self-care. Your family member will be under the care of a professional, so you can know that the person is getting the best care possible. You can still play a role in the person's final days, but you can focus on loving the person and enjoying your final days with them rather than being so focused on your caregiver role.
If you have a senior family member in Pima County who needs around-the-clock, end of life care, pleasecontact us. Senior Helpers is dedicated to providing families with peace of mind and seniors with the best care possible in their final days.