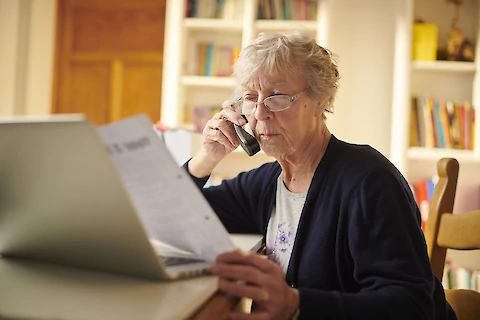 As a senior, navigating the world of taxes can feel overwhelming, especially with ever-changing deadlines and requirements. But fear not! We're here to help you make sense of the important tax deadlines in 2023 and offer tips on making the filing process as smooth as possible. 
Key Tax Deadlines for Seniors in 2023
For the 2023 tax season, you'll need to submit your tax return by April 18, 2023, rather than April 15. When the traditional tax filing deadline falls on a weekend, it will be pushed to the next business day. That means that this year, you have three extra days to file your taxes on time to avoid any late penalties or unnecessary stress.
If you have employment income, be on the lookout for your W2 forms from your employer(s). Additionally, you'll need 1099 forms for any other sources of income, such as Social Security benefits, pensions, or dividends. These should all have been mailed to you by February 1, 2023. Don't forget to gather any other relevant tax documents, like records of medical expenses and charitable donations, as these can help lower your taxable income.
Assistance Programs and Professional Help
If the thought of filing taxes on your own overwhelms you, rest assured that there are resources available to help. Many local governments and non-profit organizations offer free tax assistance programs specifically for seniors. These programs can guide you through the process and ensure your taxes are filed accurately. The AARP Foundation's Tax-Aide program, for instance, offers free tax preparation assistance for low- to moderate-income seniors.
Another option worth considering is hiring a qualified accountant or tax advisor to help you with your taxes. While this route may not be free, the benefits of professional assistance can be invaluable, especially if your tax situation is complex. To find a reputable tax professional, ask friends and family for recommendations, or search online for local accountants with positive reviews.
Tips for Staying Organized Throughout the Year
One of the keys to a stress-free tax filing experience is staying organized all year long. Instead of scrambling to gather all your documents at the last minute, designate a specific folder or storage system for all tax-related paperwork right away. This way, when a new document arrives, you can immediately file it in the appropriate place. 
If you prefer digital record-keeping, scan and store your documents electronically for easy access when tax season rolls around. This strategy is also a great idea to keep tabs on charitable donations and out-of-pocket medical expenses, so you can easily access them come tax preparation time. 
We're Here to Help Tucson Area Seniors
If you or a loved one in East Tucson, Sabino Canyon, or Tanque Verde needs assistance with self-care routines or daily tasks like document organization, light housework, meal preparation, or just friendly companionship, don't hesitate to contact us at Senior Helpers Tucson East. Our compassionate and professional team is dedicated to providing the best in-home care services to help seniors maintain their independence and enjoy a high quality of life.