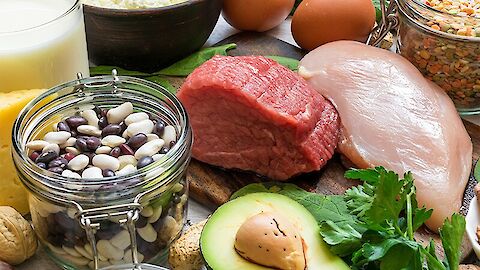 The Role of B Vitamins in Brain Health
You may not give much thought to B vitamins, but they provide valuable benefits that keep your body running and help your brain stay strong.

All eight of the B vitamins are important to some of your body's most essential functions, such as turning food into energy and forming red blood cells. Fortunately, most people who eat a moderately healthy diet should get sufficient B vitamins from the food they eat, without the need for additional supplements.

Some of the most important B vitamins for brain health are:
 Vitamin B12: needed for the creation of red blood cells, and for maintaining the health of your body's blood and nerve cells. Vitamin B12 deficiencies can cause a range of problems, including lack of energy, depression, and memory loss.
 Vitamin B9 (Folate): important for the production of DNA and RNA, and also needed for the creation of red blood cells. It is especially important during pregnancy for healthy fetal development.
 Vitamin B6: needed for roughly 100 chemical reactions involved in the metabolism process. Vitamin B6 deficiencies are relatively uncommon and more likely to occur in people with kidney conditions or autoimmune disorders.
When: MARCH 11, 2022 - MARCH 26, 2022
Where: 700 W Rio Salado Pkwy Tempe, AZ 85281
What: Stray Cat Theatre: SHEEPDOG
Stray Cat Theatre presents SHEEPDOG to Tempe Center for the Arts, March 11 through March 26, 2022. This thrilling new chamber drama feels almost frighteningly ripped from today's newspapers by an incredible new voice in the American theatre. A fusion of mystery and love stories with blisteringly high stakes and no easy answers, SHEEPDOG fearlessly examines police violence, interracial love, and class tensions in the 21st century.

Visit the event website for additional details.

For more information on events in Tempe, visit our Tempe Events Page.