We opened our Senior Helpers business in July 2008 after seeing the needs of our own parents as well as watching co-workers' families grapple with the struggles of aging. We choose this business because of the core values it stands for and those that are important to us; Integrity without Compromise, Improve Quality of Life and Positive Attitude to name a few. We know that having trust in a company who will come to the home to provide care for you or a loved one is very important. Our commitment is to provide that trust and make a difference by improving the quality of live for our seniors.
Lyn Hilgenberg started her career as a Child Advocate but changed gears and began a career in the medical field as a medical practice administrator. Through this experience, Lyn gained a wealth of knowledge and saw an opportunity to use these experiences specifically to help our seniors each and every day. As the Director of Client Services, Lyn's passion in caring for others led her to pursue and achieve certification as a Dementia Care Specialist with the Alzheimer's Foundation of America. In addition, Lyn is a member of Dementia Care Professionals of America. Also, to better understand family's needs and guide them on finding the proper care, she obtained her certification as a Senior Advisor through the Society of Certified Senior Advisors.
Brian's background allowed him to work in various positions around the country as a professional in sales, building relationships and managing staff. Understanding the needs of our seniors, Brian wanted to be more involved in his local community to make a difference with this population. The experiences he gained now fulfill the role Brian plays at Senior Helpers in building lasting relationships with our community facilities and medical practices. This aids in working together to meet our seniors needs wherever their home may be. His previous experience with hiring & training has laid the foundation and understanding that having the right staff in place makes all the difference. Our caregiver's are highly qualified compassionate professionals who are available around the clock as needed to provide excellent care for our seniors.
Their business, which serves Des Moines and the surrounding areas, has a dedicated team of caregivers and office staff that will provide quality service to help keep our seniors safe and independent in their own homes.
Brian & Lyn Hilgenberg- Owners
We were chosen as Hero of the Month for our volunteer service in 2013 by the Alzheimer's Association of Central Iowa. Pictured left to right; Chantelle Mathany, Kay Rader, Carol Sipfle (Alzheimer's Association), Lyn Hilgenberg (Senior Helpers), Linda Brown (Alzheimer's Associaton) and Brian Hilgenberg (Senior Helpers).


Our Senior Helpers team at the Alzheimer's Assoication Memory Walk
The Alzheimer's Walk
Wow! What a great turn-out! Saturday, September 20th, our Senior Helpers team of walkers showed up at the state capital to show support for the Alzheimer's Association. There was music, food, dancing, vendor booths, doggie and kid's area. In addition, they had a special ceremony that inspired all! Our team raised well over $1,000 from on-line donations and several individuals putting their loose change in cans. We appreciate everyone's contribution; small or large!
We had a great event on September 20, 2014 at our 6th Annual Senior Helpers & Urbandale Senior Center Wii Bowling Tournament. There was a record crowd of 35 teams and many cheerleaders filling the room. We saw great competitive enthusiasm, good snacks, lunch and of course good bowling!

Congratulations to all of our winners!
Master's Putt-Putt Event A Success!
Wow, did we have fun at our 1st Annual Master's Putt-Putt event. Senior Helpers of Des Moines and Woodlands Creek Community partnered to put this event on to raise funds for our local Alzheimer's Association on April 9th. We had 9 fun filled designed holes to play, plenty of food, as well as some great auction items for people to bid on. The event raised over $2,000 for the association. Here are just a few photos taken at this event. (See photos below). We want to thank all our hole sponsors and gift donors for helping make this a successful event!
What a finish to our 2015 Winter/Spring Senior Helpers Wii Bowling League!! We had 70 teams from around the Des Moines Iowa area participate in the 8 week league season. It was exciting to see many teams and individuals improve throughout the season. Here are the final results…
Medals awarded to the top 3 teams (individuals) with each champion receiving a team trophy
SENIOR CENTER DIVISION 1:
1st place champions: MLK Peacemakers
2nd place- Urbandale Wii 4
3rd place- Urbandale Soda Wii
SENIOR CENTER DIVISION 2:
1st place champions- Ankeny Red Bird Bowlers
2nd place- Eastside High Rollers
3rd place- Grimes 3 Guys & A Sub
INDEPENDENT DIVISION 1:
1st place champions: AHEPA Rowdy Bunch
2nd place: Shores Young Ones
3rd place: Reserve High Brows
INDEPENDENT DIVISION 2:
1st place champions: Illahee Hills Pin Busters
2nd place: Deerfield Alley Opps
3rd place: Village at Legacy Pointe Lucky Strikes
ASSISTED LIVING/LONG TERM DIVISION:
1st place champions: Vintage Hills Pin Poppers
2nd place: Manor Care Split Personalities
3rd place: East Village Jan's Best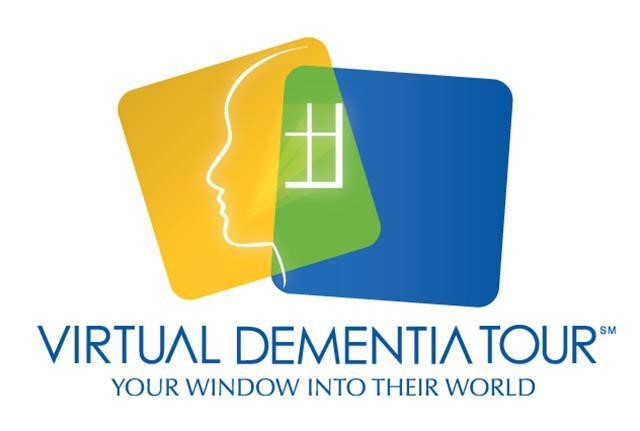 Senior Helpers has taken a bold step by telling the world that age does not erase hopes and dreams. And by implementing the Virtual Dementia Tour companywide, Senior Helpers has further demonstrated its commitment to those it serves. Senior Helpers is proud to support Second Wind Dreams® on this mission by encouraging donations, raising awareness, and sensitizing the world to dementia as a corporate partner.
What is the Virtual Dementia Tour?
Learning to create a positive environment for those with dementia can only come from attempting to walk in their shoes. Created by P.K. Beville, a specialist in geriatrics, this valuable, easy to follow experiential tour is designed to instill hope in professional and family caregivers, providing them with a tool to move from sympathy to empathy and better understand the behaviors and needs of their loved ones and patients.
Interested in learning how you can bring the Virtual Dementia Tour to you?
Contact us today to help us and you learn more about changing the perspective on aging!
"Until There's a Cure, Take The Tour!"